Self-disclosure for an AI product. Call for companies.
A practical workshop and feedback session organized jointly with Montreal AI Ethics Institute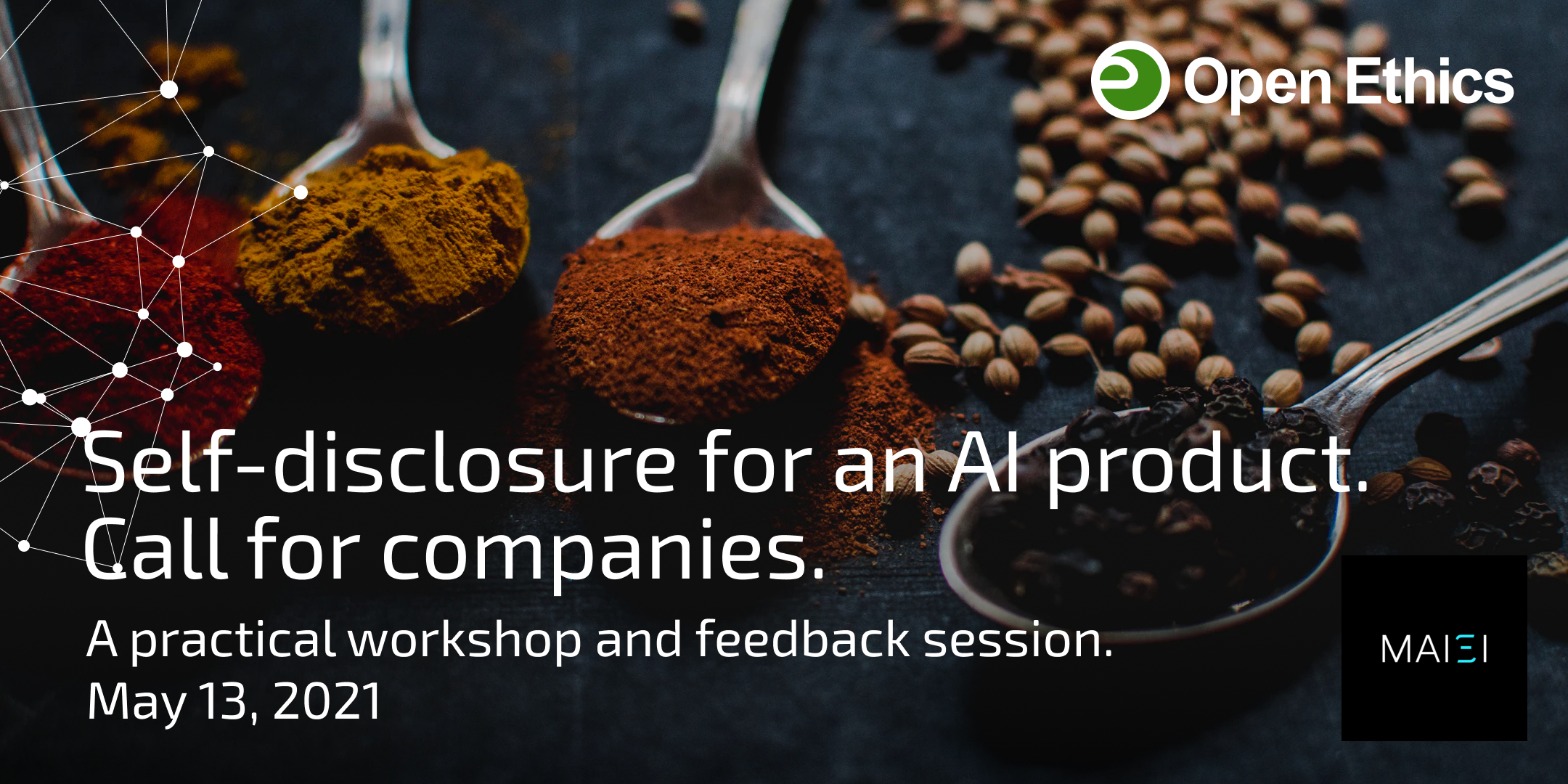 Registration
If you are building your own product and you want to enhance your AI product's transparency and receive feedback, apply as a company. Participation is free.
Apply as a Company
If you want to learn and provide feedback to the disclosure process, Join as an individual. Participation is free.
Join as an Individual
Cost
This event is free of charge. Donations are welcomed.
When
Thu, May 13, 2021. 5PM UTC (10AM PDT)
The duration is 1 hour 30 minutes.
Where
Zoom meeting, the URL will be communicated after the registration.
Call for companies
It is a fact that when people believe that a product or service is transparent and reliable, they are more likely to connect with that brand. Trust brings a willingness to try, use the product, and even share personal information. The positive and predictable user experience when it comes to risk understanding is the first and foremost thing to build consumer trust in your brand.
We invite AI companies to apply. We will be selecting up to 6 candidates to participate in this workshop with their products. We require the attendance of at least one representative per company. Typically, representatives are CTO, CSO, CDO, or Product Owners who possess decision power in the company transparency approaches, but also have sufficient knowledge on their product's privacy/data/cybersecurity/fairness/unbias measures. To register as a company, fill in the form on this page.
Participants
Participants will consist of a diverse audience consisting of ethicists, AI practitioners, philosophers, policy-makers, and human rights specialists. The registration for participants is available by this link.
Topics
This is the list of topics around which we will be structuring the workshop.
Transparency as a product requirement. How to develop specs for transparency?
Open Ethics Label and Transparency Protocol. How to make standards enforceable?
Zero-knowledge proofs, "ethical" behavior, and implications for transparency.
Benefits of self-disclosure for the AI companies
Specs for transparency: Understand which elements to focus on to establish trust with consumers of your AI product
Establish trust: Bring perception of true reciprocity with users when it comes to sharing sensitive personal data
Regulatory requirements: Become full-armed to understand and to address the regulatory requirements
Partners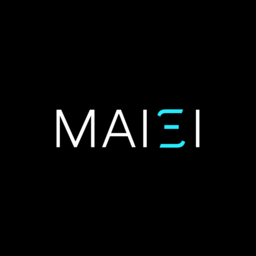 Disclaimer
The content of the webinar will not become part of the Open Ethics disclosure. The materials from the discussion intended to be used only for feedback purposes both for AI companies and for Open Ethics to improve its open-source disclosure technology.
Donate
Help us in building and promoting solutions for bottom-up and community-driven regulation of AI. Donate and help us deliver more events like this to foster transparent approaches in artificial intelligence.
The registration for this event is closed.
We are working on the disclosure kit as a discussion from the workshop.