AI Transparency & Explainability.
Open Ethics Series, S01E07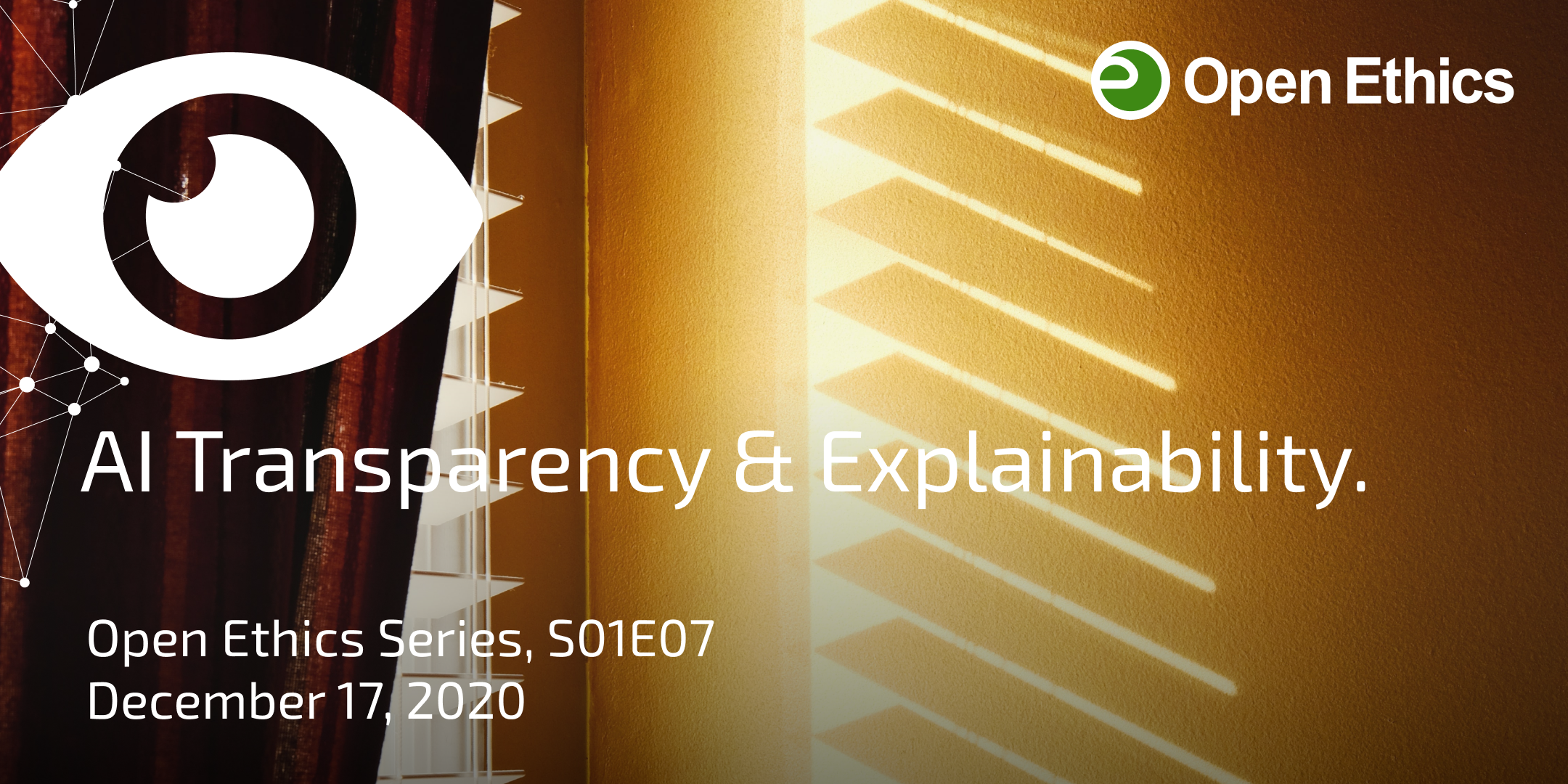 When
Thu, December 17, 2020. 5PM UTC (9AM PST)
The duration is 1 hour 30 minutes.
Where
Topics
This is the list of topics around which we will be structuring the panel discussion.
Transparency as a product requirement. How to develop specs for transparency?
Open Ethics Transparency and Explainability Protocols. How to make standards enforceable?
Zero-knowledge proofs, "ethical" behavior, and implications for transparency.
Explainability as a culture. How to develop it?
Explainable Artificial Intelligence (XAI) and regulatory requirements.
Panelists
Comunication
Submit your questions via the slido.com website and the event code #21632 or the direct URL
https://app.sli.do/event/ykhwrbao
We encourage participants to network and share their thoughts/insights. Also panelists share their slides and articles with participants in Discord event channel.
Disclaimer
The information presented by panelists during the Open Ethics Series does not necessarily reflect the position or policy of their employers. Any content provided by our panelists is of their opinion and is not intended to malign any religion, ethnic group, club, organization, company, or individual.
Donate
Help us in building and promoting solutions for bottom-up and community-driven regulation of AI. Donate and help us deliver more events like this to foster transparent approaches in artificial intelligence.
Register
The registration for this event is now closed.